2018 Eaglebrook Small Groups
Small Group Bible Studies are a very practical way to get connected, and dig a little deeper into the Scriptures. Community is a crucial aspect of following Jesus and reflecting the Kingdom of God, and so our desire is that you would participate in a Small Group.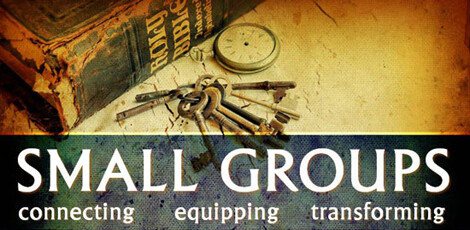 What should you expect at a Small Group Bible Study?
This is a gathering of a small group of people -- which could be as few as 6 or 8 people, to a group of a dozen or more – that gathers to discuss a topic or section from the Bible. While there will be a leader to facilitate the discussion, this is not a lecture or a classroom, but a setting where your participation and input is encouraged. And while each group may be slightly different, you can usually expect a time of fellowship, as well as the opportunity to share prayer requests. This is a time where we get ask questions, get to know each other better, and wrestle with how to live out our faith in our own place and time.

At this time, the following Small Groups are available:
FAT Men's Group
No... this group is not for the weight-challenged... this is a Men's Bible Study Group that lives by the creed that this world needs more men who are...

The FAT Men meet on specific Sunday Mornings at 8:00am before the Sunday Morning Service. For more information, contact Jim Thompson or Charlie Genung.
---
Daytime Women's Bible Study

- Done For The Season!!!

When: 9:30am-11:00am Tuesday Mornings
Where: Eaglebrook Church (downstairs in fellowship area)
Topic: Meeting The Spirit
For More Information: Ginny Hilmer
---
Artin Small Group Bible Study

-- Done For The Season!!!

When: 7:00pm Wednesday Evenings
Where: Artin's home
Topic: The Letters of 1 and 2 Peter
For More Information: Bob Artin
---
Boedecker Small Group Bible Study

-- Done For The Season!!!

When: 7:00pm Wednesday Evenings
Where: Eaglebrook Church (in the downstairs library)
Topic: The Book of Philippians
For More Information: Arnie Boedecker
---
Prayer Group for Women

-- Currently Running!!!

When: 7:00pm Thursday Evenings
Where: Beth Hathaway's home
Topic: Prayer Group
For More Information: Beth Hathaway
---
If you would like more information about any of our Small Groups, or have any additional questions, you can email Arnie at:
New studies can start at any time, so be sure to check back for the latest information!