Our Mission
The mission of Eaglebrook Church is to help people find an eternal relationship with God through a personal relationship with Jesus Christ, and for those who have that relationship with God, to help them grow in their walk with the Lord.
Using the Bible as our guide, we want to be an encouragement and a help to those in a "God seeking" process and to those who are just curious to know more. We want Eaglebrook to be a place where everyone feels welcome and to be a church that is good example of what it means to be believers in Jesus Christ.
If you are interested in a being part of a fun loving group who believes that the Bible and that Jesus of the Bible have answers for your life, then Eaglebrook is the place for you!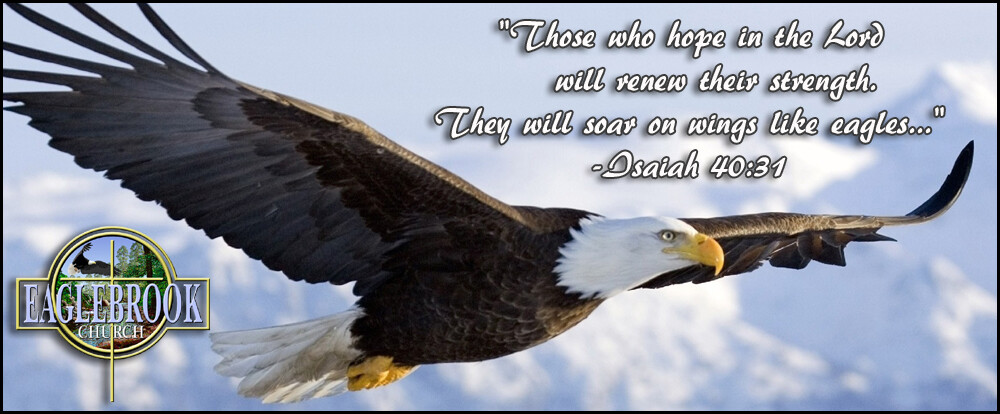 Our Eaglebrook DNA
To love God and love others, and to help others do the same.
Statement of Purpose
Eaglebrook Church exists to glorify God:
by knowing His word in devotion and worship
by applying His word in every aspect of our lives
by proclaiming His word in evangelism, discipleship, and missions
Additional Information
What To Expect At Eaglebrook Church
Eaglebrook Church Constitution