History of Eaglebrook Church
Sensing a need for a new church in the area, a group of believers banded together and spent time in prayer seeking the Lord's direction. Feeling led of Him to do so, they began this new venture of planting a church. Some sixteen different names were considered before the name Eaglebrook was chosen.
The verses of Isaiah 40:30-31 immediately came to the minds of many of the Eaglebrook core group:
"Even youths shall faint and be weary, and young men shall fall exhausted; but they who wait for the Lord shall renew their strength, they shall mount up with wings like Eagles, they shall run and not be weary, they shall walk and not faint."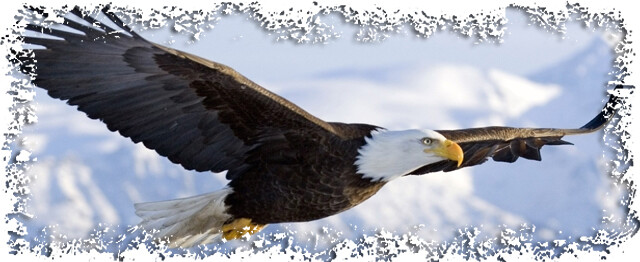 We had waited upon the Lord and the time seemed right, so sensing God's leading we moved forward with the wind of the Spirit beneath our wings. With that wind of the Spirit came a new model for church planting -- rather than starting with a full-time Pastor, we decided to have a rotation of guest speakers for our Sunday Morning Services.
Elmbrook helps out
Along the way, help came from Elmbrook Church of Milwaukee.
In 2004, a group of believers from the Northwoods met with the pastoral staff and leaders at Elmbrook Church to discuss the start of a new church in the Minocqua/Woodruff area. Elmbrook graciously offered help by way of training, materials, and advice.
In 2005, some of the same believers who met with Elmbrook in 2004, along with some new additions, would meet again with Elmbrook's leadership. While Eaglebrook is not officially affiliated with Elmbrook Church, Elmbrook continued to graciously offer assistance, and would be among those who provided Eaglebrook with guest speakers for our Sunday Morning Services.
Pastor Steven Rowe chosen as Eaglebrook's first Senior Pastor!!!
In June of 2007, a Pastor Search Committee was formed at Eaglebrook Church to begin the process of finding a senior pastor to lead our flock. On December 2, 2007, Pastor Candidate Steven Rowe and his family visited us and our community for four days. Pastor Rowe preached Sunday service and fellowshipped afterwards with the members of the church at one of our famous pot-luck dinners. After dinner, Steve fielded questions from the congregation for over an hour, on topics as diverse as music, theology, and the Green Bay Packers. On that Sunday evening, the Elder Board voted unanimously and without reservation to place Pastor Rowe's nomination, to be Senior Pastor, before a vote of the entire Eaglebrook membership. On December 6th, during a special membership meeting, the congregation voted to call Pastor Rowe to service at Eaglebrook Church. On December 7th, Pastor Rowe accepted our call, and he began serving at Eaglebrook in January of 2008.
Eaglebrook Continues To Grow
During the summer of 2012, Eaglebrook Church officially moved into its own space. After years of meeting in the local high school, it was a thrill to move into our own facility.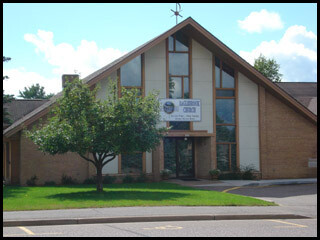 In September of 2013, Eaglebrook Church brought on its second staff member, Arnie Boedecker, who would serve as Ministry Assistant. In November of 2015, Arnie completed the process of Ordination through Eaglebrook Church, and in December 2016, Arnie was called as Eaglebrook's first Associate Pastor.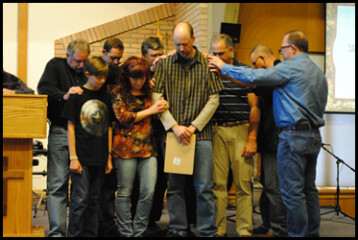 We trust that our adventure has only just begun. We look forward to seeing what God continues to do in and through Eaglebrook Church in the days ahead.
.