Senior Pastor: Steven Rowe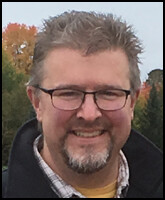 On January 1, 2008, Steve became Eaglebrook's first Senior Pastor. He and his wife Jani have five children (Josh, Katlynn, Adie, Tishi, and Abraham) and simply love it in the Northwoods!
Eaglebrook is a casual, "come as you are" church, and Steve's teachings are casual and relevant, yet challenging.
Trained Theologically at Liberty University in Lynchburg, VA, Steve also holds a Masters degree in Education from the University of Texas at El Paso. Steve has over twenty years of professional ministry experience - including small groups, worship, staff development, leadership training, and ministry development.
Email Pastor Steve if you have a thought, question, or just want to say "hi!"
Associate Pastor: Arnie Boedecker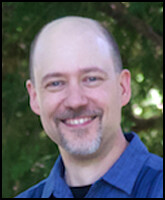 In September of 2013, Arnie was officially brought on as Eaglebrook's Ministry Assistant to the Senior Pastor, and in December of 2016, Arnie was called to serve as Associate Pastor at Eaglebrook Church. Arnie and his wife Kelli have one son, Nathan, and have lived here in the Northwoods since 2001 and feel right at home!
Arnie and Kelli grew up in the suburbs of Chicago, Illinois, and moved to Minocqua in 2001 to open a Christian Bookstore, through which they ministered to the Northwoods community for nearly twelve years. During this time, Arnie's awareness of God's love grew, as did his understanding of Scripture and his appreciation for the larger Body of Christ. Over the years, Arnie has run numerous Bible Studies, has developed one-on-one discipleship relationships, and has been involved in a number of different local ministries. In September of 2015, Arnie completed a process of ordination through Eaglebrook Church.
Feel free to email anytime, with any thoughts, questions, or concerns.
Eaglebrook Church Elder Board

Steve Rowe, Senior Pastor

Arnie Boedecker, Associate Pastor

Ray Blackburn, Church Chair

Carol Warden, Church Vice-Chair

Andy Gee, Church Treasurer
Greg Buzzell, Church Secretary

Jim Nicholson