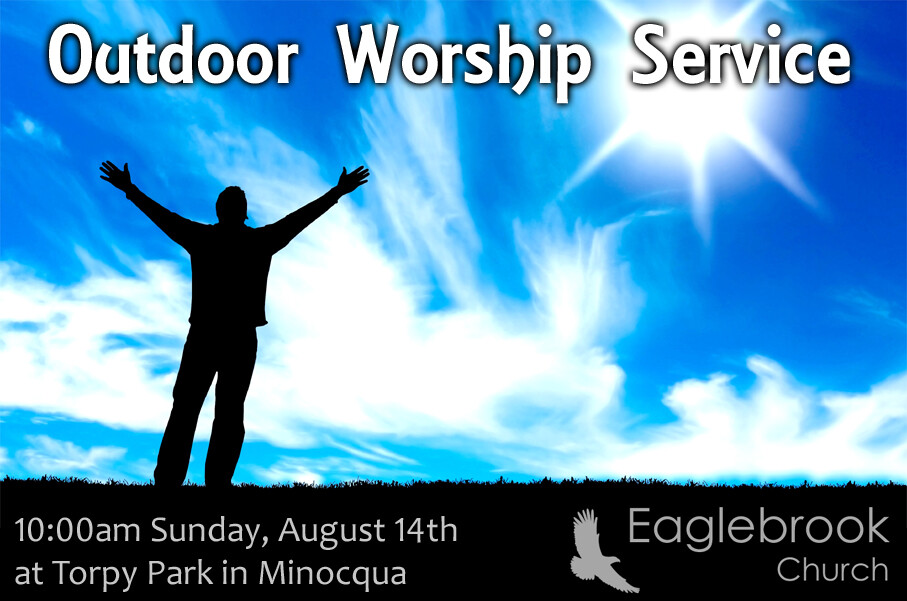 Sunday, August 14, 2022, 10:00 AM - 11:30 AM
On Sunday, August 14th, instead of our regular Sunday Morning Service, Eaglebrook will be having an Outdoor Worship Service at Torpy Park in downtown Minocqua.
The Outdoor Worship Service will be followed by a Baptism and Potluck.
Come on out and join the fun!
If you are interested in being baptized, please contact Pastor Steve
For more details about the Potluck, please contact Carol Warden