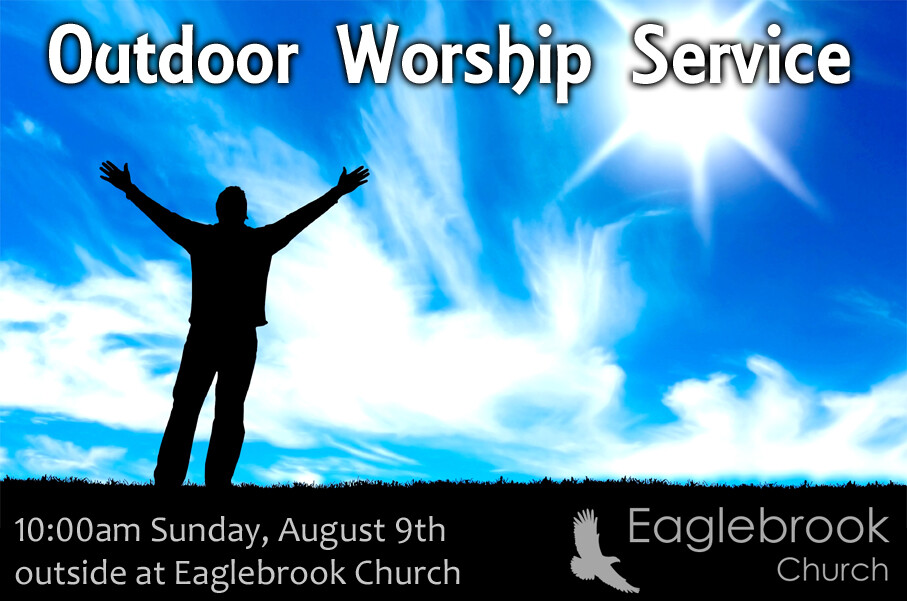 Sunday, August 09, 2020, 10:00 AM - 11:00 AM
On Sunday, August 9th at 10:00am, we will be gathering outside at Eaglebrook Church, in the yard left of the main entrance, along Oak Street. We will be having a time of worship together, and Pastor Steve will provide a sermon as well.
We are asking everyone to bring their own lawn chairs for this event. In an effort to provide a safe and responsible experience, we are making every effort to follow the guidelines and recommendations provided by the county and as outlined in the Badger Bounce Back Plan, which includes the following:
We will be encouraging safe social-distancing.
We will be encouraging the use of face-masks.
We will be encouraging the use of hand-sanitizer.
There will be no public access to the building (i.e. no bathrooms)
If you are comfortable with gathering at this time, please come out and join us!